About Us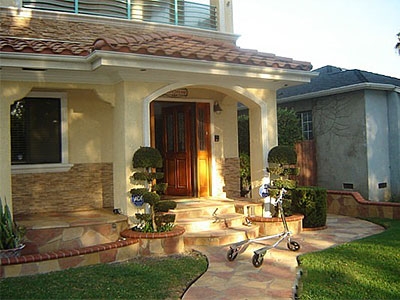 You can count on Westcoast Concrete Services for all your concrete and masonry needs in the Los Angeles area. We provide a range of services, including Outdoor Kitchens & BBQs, Pavers, Custom Masonry, Ceramic Tile Installations, Retaining Walls, Concrete Block Structures, Concrete Work, Demolition & Hauling to our commercial and residential clients in the area. Our success is mainly because we employ highly skilled masons and precise estimators who ensure that we deliver completed work on time and within budget. We take pride in what we do, focusing on providing high-quality masonry work using natural stone, brick, superior retaining wall systems, and pavers in our projects. Stone and concrete are gaining popularity because of their versatility and beauty as building materials. The final product will meet or exceed your standards. Our team will treat the job site with care, and we will stay within your set budget.

We want, above all else, to establish reliable, ongoing business connections with each of our customers. We are the best in the business at placing pavers and can make your driveway or sidewalk look amazing. Our designers help homeowners design and construct elaborate backyards for them to enjoy. With years of experience in outdoor and backyard design under our belts, we can tailor an approach to your outdoor spaces. We guarantee 100% satisfaction with our work and strive for nothing less than excellence. As a result of our competitive prices, top-notch quality, top-shelf materials, and cutting-edge designs, we have become the preferred company for outdoor living in the area. No matter how big or small your project is, the experts at our company can design and build a setting that will make you proud to show it off for years to come.

The performance-based management culture at Westcoast Concrete Services supports our dedication to excellence in safety, quality, and efficiency. We have an advantage over the competition since we prioritize completing the project on time and within budget. Our business strategy is predicated on establishing meaningful relationships with each customer via dedicated attention to a single project at a time. Our expertise is in coming up with creative methods to solve problems uniquely that are both effective and efficient. We have a wealth of experience working on different properties and handling such projects, and we use it to benefit our customers. The result of a lengthy procedure that involves measuring, assessing designs, and establishing plans is a unique outdoor living space. We have the skills, experience, and resources to tackle this task head-on and see the job through, from setup and supervision through finalization.

Our specialty is landscape features like patios, walkways, driveways, and retaining walls; we design and build them from scratch. Put another way; we have everything you need to finish out the landscaping at your home. We can restore and improve existing outdoor living areas and create new ones. Everything from brainstorming to the selection of materials to execution to supervision is taken care of by us. No matter how big or complicated our clients' projects are, they can always depend on getting a great deal from us since our services cover every possible scenario. If you have a complex project, we have the resources to get it done. Hardscaping isn't something that can be swapped out or redone every few years like some other landscape elements. As part of our commitment to superior customer care, we take extraordinary measures to guarantee that the hardscaping elements we install on our client's properties are robust, low-maintenance, and long-lasting. For the finest quality, pricing, personalization, and installation from a landscaping company go no further than Westcoast Concrete Services.